Monday, June 22nd, 2015
These two downloadable PDF documents were prepared as handouts for 2014 LA Earth Day and are free to reproduce for distribution to anyone interested in the Atchafalaya Basin.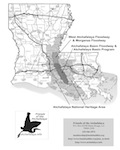 This map of the state shows the relationships among the Atchafalaya National Heritage Area, the Atchafalaya Basin Floodways, and the Atchafalaya Basin Program purview.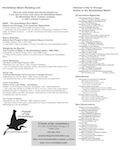 This information sheet provides a reading list for anyone interested in the natural and cultural history of the Lower Mississippi River, the Atchafalaya River, the historical Atchafalaya Basin, and the Atchafalaya Basin Floodways. It also lists internet addresses for many Federal, State and local governmental agencies and non-governmental organizations operating in the Atchafalaya Basin area.